TECHNOLOGY
Secure payments, easy to use and integrate
Our softPOS is made for you. We take care of the development, security and operations, so you can focus on your customers. Sign up today and get access to the SDK.
How we approach security

Compliant with latest standards
At Softpay, we take care of ensuring the solution is designed and updated according to the current standards and guidelines from EMV and PCI. We operate the solution 24/7 in a cloud-based infrastructure.
Attestation system
A key component in Softpay, is the Attestation system, which is checking the integrity of the device and application and enhance the security of the solution. Attestation is based on a set of key requirements.
Data is never stored on the client
Consumers card and PIN data is handled separately, it is never stored in the client, and the back end is designed according to the PCI DSS information security standard for handling payment data.
Independently certified
Consumer's card and PIN data are handled separately and are never stored on the device. The back end is designed according to the PCI DSS standards, and the solution is certified by an independent laboratory. Additionally, when setting up a new device, Softpay runs attestation to ensure the integrity and security of the device and its usage.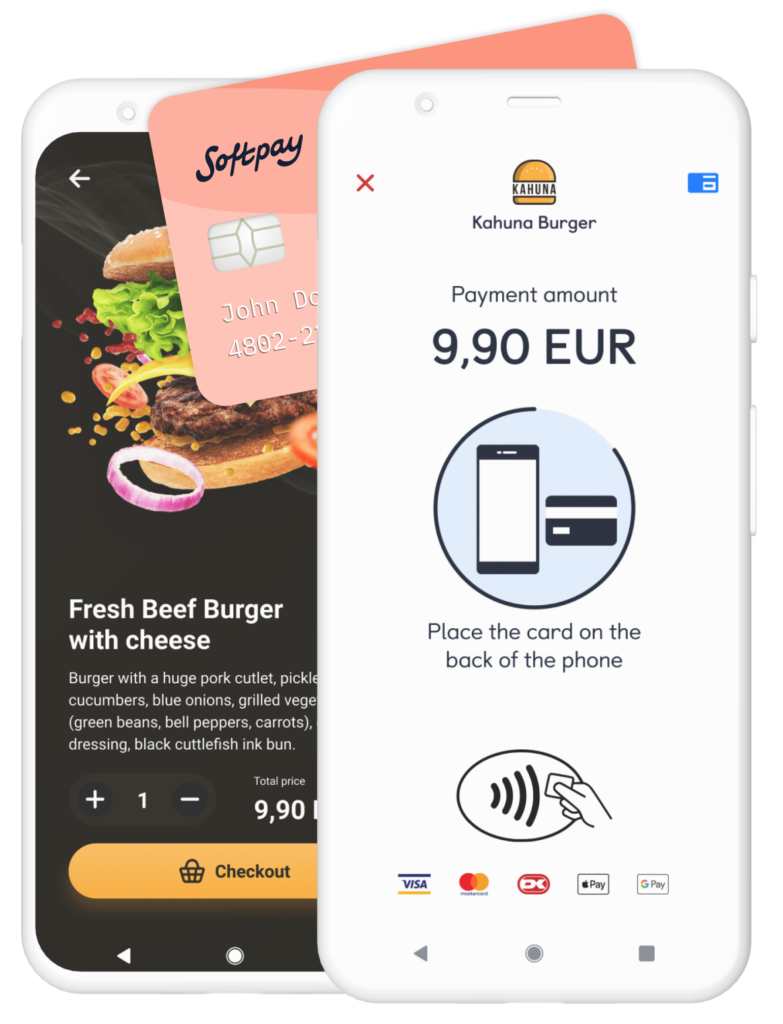 Easy to integrate
The right way to set up our solution is the way that you choose is right for you.

We provide a fully flexible solution where your existing POS system can easily integrate to Softpay by using our simple API and app-switch functionality.

You can therefore have the cashier system and the Softpay payment solution on the same device, whether it is a mobile phone, tablet or another hardware device. With one mobile device, you are ready to serve your customers.
Take payments anywhere
Turn your Android device into a payment terminal today.