Following a cyberattack that hit 7-Eleven in the beginning of August 2022, which initially took the chain's payment and checkout systems out of operation, a new mobile card payment solution was quickly rolled out in less than a day through a collaboration with Nets and Softpay. This enabled the clerks in the chain's 176 stores, equipped with a Samsung Android phone and using SoftPay's app, to, once again, accept all forms of card payments including ApplePay, GooglePay, and Dankort in the chain's 176 stores,
Softpay, which is mediated via Nets, is a Danish-based international payment company that has developed a new payment solution known as SoftPOS/Tap To Phone that turns Android-based mobile phones and devices into a contactless (NFC) payment terminal with PIN.
Unlike other payment solutions, SoftPay's solution does not require dedicated hardware, which is why rollout has taken place at record speed and at a limited cost.
"The benefits of having a hardware independent payment solution – as the primary solution or as a backup during emergencies – are clear in this case. I am very proud of the Softpay Teams dedication and team effort that have allowed us to successfully support 7-Eleven in this challenging situation," comments CEO Craig Jacoby of SoftPay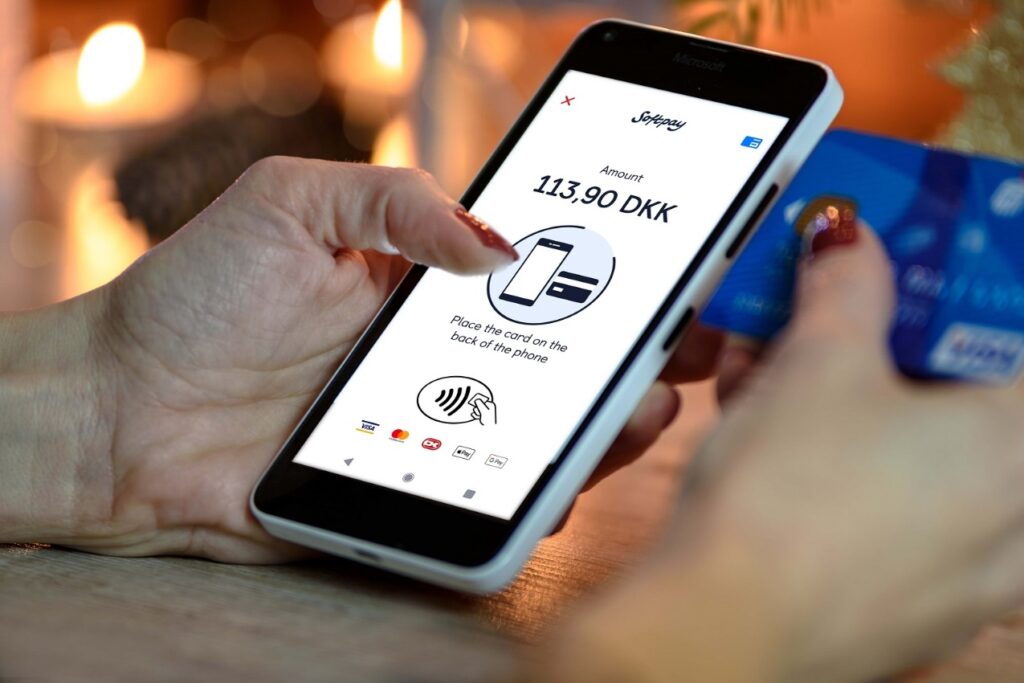 A mobile point of sale provides a better customer experience
With solutions such as Softpay, businesses are freed from having to complete the payment at the physical terminal and cash register and can thus establish a mobile point of sale.
"When the clerk can meet the customer where he or she is – at the shelf in the store, at the table in the restaurant or at the entrance, it is possible to complete payment on the spot and at the same time avoid queues. It is good for the customer experience, but also for the business", assesses Jeppe Juul-Andersen, LAKA responsible in Merchant Services, Nets Group.
About Softpay: SoftPay has 30 employees across Denmark and Europe. The Tap To Phone solution is approved by Visa, MasterCard and Dankort and has been live since November 2021, and already counts large customers such as Salling Group, Matas and DSB. Read more at www.softpay.io
About Nets Group: Nets mediates payments with the awareness that simplicity and security form the foundation when payment solutions must contribute to creating growth, momentum and make everyday life a little easier for banks, companies and consumers across Europe. Nets is part of the Nexi Group – a leading European company in the payment industry. Read more at www.nexigroup.com
This story around the web
Retail News: Da hackere angreb 7-Eleven, rakte betalingsselskab ud med løsning på rekordtid
Finanswatch: Betalingsløsning fik 7-Eleven hurtigt tilbage i ringen efter hackerangreb
Finextra: Nets and SoftPay get 7-Eleven back on track after ransomware attack
Crowdfund Insider: Nets, SoftPay Get 7-Eleven Back on Track Following Major Cyberattack