We are delighted to announce the release of Softpay version 2.0, now available for download on the Google Play Store. With this release, we have focused on developing various integration options, enabling you to seamlessly integrate payments in your preferred manner.

In response to valuable customer feedback, we have introduced CloudSwitch, a new integration feature that provides an alternative approach to utilizing our SoftPOS solution. With CloudSwitch, there is no longer a requirement to have an Android mPOS application on your device.

This feature enables you to have use cases where, for instance, a Windows-based POS can initiate contactless payment on your Android phone. Moreover, with Softpay 2.0, we enhanced support for browser-based applications.
Softpay 2.0 Key Features & Updates
CloudSwitch Feature and API: Enabling integrators to seamlessly connect their back-end systems with Softpay without the need for an Android mPOS application.
New client-side integration options enabling both deep linking and JavaScript based app switching.
UX improvements and Bug Fixes: Several minor crashes and bugs have been addressed, ensuring a smoother experience.

Please note that Softpay 2.0 will be available in Norway at a later date. In the meantime, you can try it out in our Sandbox environment. Check our developer site for the detailed release notes.
ㅤ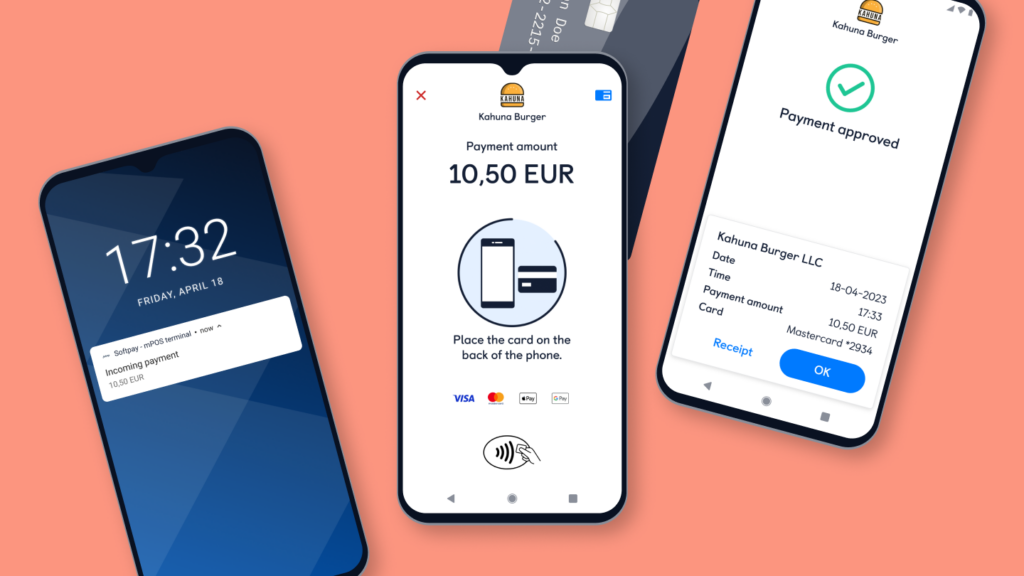 Easy to setup and integrate
We provide a flexible solution where your existing Point-of-Sale system can easily integrate into Softpay. And because not everyone has the same preferences, we provide several API options: AppSwitch, CloudSwitch, and Deep Linking. To learn more, read the article about the various integration options.
Comparison of Softpay integration options
| Features | AppSwitch | CloudSwitch | Deep Linking |
| --- | --- | --- | --- |
| Integration method | Client library embedded in Android POS app | REST API with optional POS javascript switching | URL link to Softpay app with basic parameters |
| On-device app switching | 2-way | 2-way | 1-way |
| Off-device payment request | ✖️ | ✅ | ✖️ |
| Payments | ✅ | ✅ | ✅ |
| Refunds | ✅ | ✅ | ✖️ |
| Cancellations | ✅ | ✅ | ✖️ |
| Payments with loyalty | ✅ | Planned | ✖️ |
| Store card details for eCommerce | ✅ | Planned | ✖️ |
| Receipts | ✅ | ✅ | ✖️ |

In conclusion, Softpay 2.0 brings exciting updates and features to enhance your payment integration experience. With the introduction of CloudSwitch, we've opened up new possibilities for a more seamless integration process, eliminating the need for an Android mPOS application. This means greater flexibility, allowing Windows-based POS systems to initiate contactless payments on Android devices. Furthermore, Softpay 2.0 offers enhanced support for browser-based applications, making it even more versatile.
Explore more about integrations
Join our developer community to learn more about integration options and tools.